Loft, Barn and Garage Conversions in Stamford, Peterborough and the Neighbouring Areas
If you only visit your garage to collect tools or store items, then you could be losing out on valuable space. Likewise, a barn or loft may provide the room you need. At Advanced Builders, we perform garage conversions for clients looking to make the most of their homes – with all tasks managed from concept to completion. We can convert any disused space in Peterborough, Stamford or the surrounding areas, be it a garage, listed barn or disused attic.
Our team will discuss your project in detail before moving on to planning and design. This enables us to tailor the conversion to your needs and style preferences.
Advanced Builders provides the following and more:
• A free quotation and advice
• The removal of outdated materials
• The fitting of new doors and windows
• All structural alterations needed
• Insulation for long-term comfort
• Plastering, painting and decorating
• Heating and electrical installations
• Complete project management
To transform your forgotten area into your favourite part of the home, call Advanced Builders today. We aim to complete every conversion in superb time – a benefit we extend to refurbishments, renovations and extensions alike.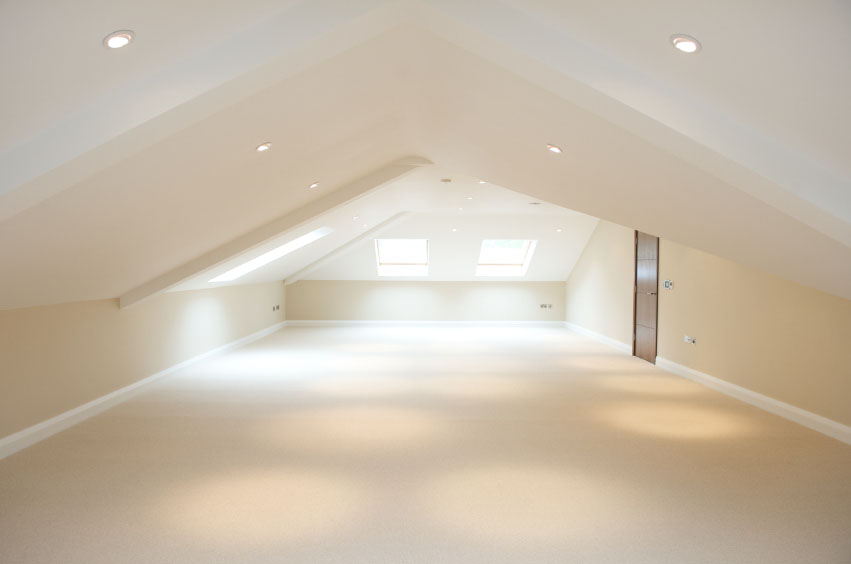 Barn, Loft and Garage Conversions | Breathe New Life Into an Existing Space
Giving creative advice is a big part of what we do. Our experts can help choose the right conversion for your home and source all-new materials for improved energy efficiency. By managing the project ourselves, we make the process as simple as possible and schedule each phase to eliminate delays.
Garage Conversions
Your garage may be one of the largest parts of the home, so it's a shame to leave it filled with garden furniture. Instead, ask our team to make it modern and inviting. Garage conversions can provide more space than the loft but may need fewer structural changes, and while an extension takes from the rear or side of the home, you'll never lose outdoor space by converting.
Updating the garage can also prove highly cost-effective and even boost the home's value, especially if you have off-street parking.
Loft Conversions
The room above your head could act as a new bedroom, private study or luxury office. Depending on the amount of space and the type of conversion you choose, it could even act as a new floor in some cases. Dormer conversions work by adding more headroom and adding traditional windows. Alternatively, the hip-to-gable process turns a slope into a vertical wall, while rooflight installations brighten the loft with natural light. Mansards involve the most structural changes but often achieve the greatest amount of space.
Modernise your loft in Peterborough, Stamford or the surrounding areas for a less cluttered home and a unique room that helps you achieve your goals.
Barn Conversions
A converted barn can serve as a rustic retreat or extra accommodation. That said, barn conversions may demand a more unique skill set than garage conversions. At Advanced Builders, we have experience working on listed buildings, and this makes us the ideal choice for changes to historic barns. Our team can modernise the structure without damaging the features that make it special. In turn, you'll receive a finished conversion that combines the old with the new for your long-term satisfaction.
---
We convert spaces across Peterborough, Stamford and the nearby areas.
For loft, barn and garage conversions from a trusted team, call 0800 246 1520
or use our contact page for a hassle free no obligation estimate
---
We're more than just extension builders