House Extensions in Peterborough, Stamford and the Surrounding Areas
With space more valuable than ever before, there's no better time to extend the home. Your lifestyle may have changed too, resulting in the need for an extra bedroom, dedicated office or chillout space for your own wellbeing. As extension builders with over a century of shared experience, we can help bring your envisioned space to life in a cost-effective way. Our team builds house extensions across Peterborough, Stamford and the neighbouring regions – crafting spaces that support today's busy lifestyle.
You can rely on us for:
• Single- and double-storey house extensions
• Side-return, rear-facing and wraparound builds
• Extended kitchens from design to completion
• All internal and external construction work
• Free advice and aid with formal applications
• A full design and project management service
Not all extension builders offer quite the same service we do. Advanced Builders provides planning permission support where needed, can advise on permitted development and creates bespoke environments with all building services included.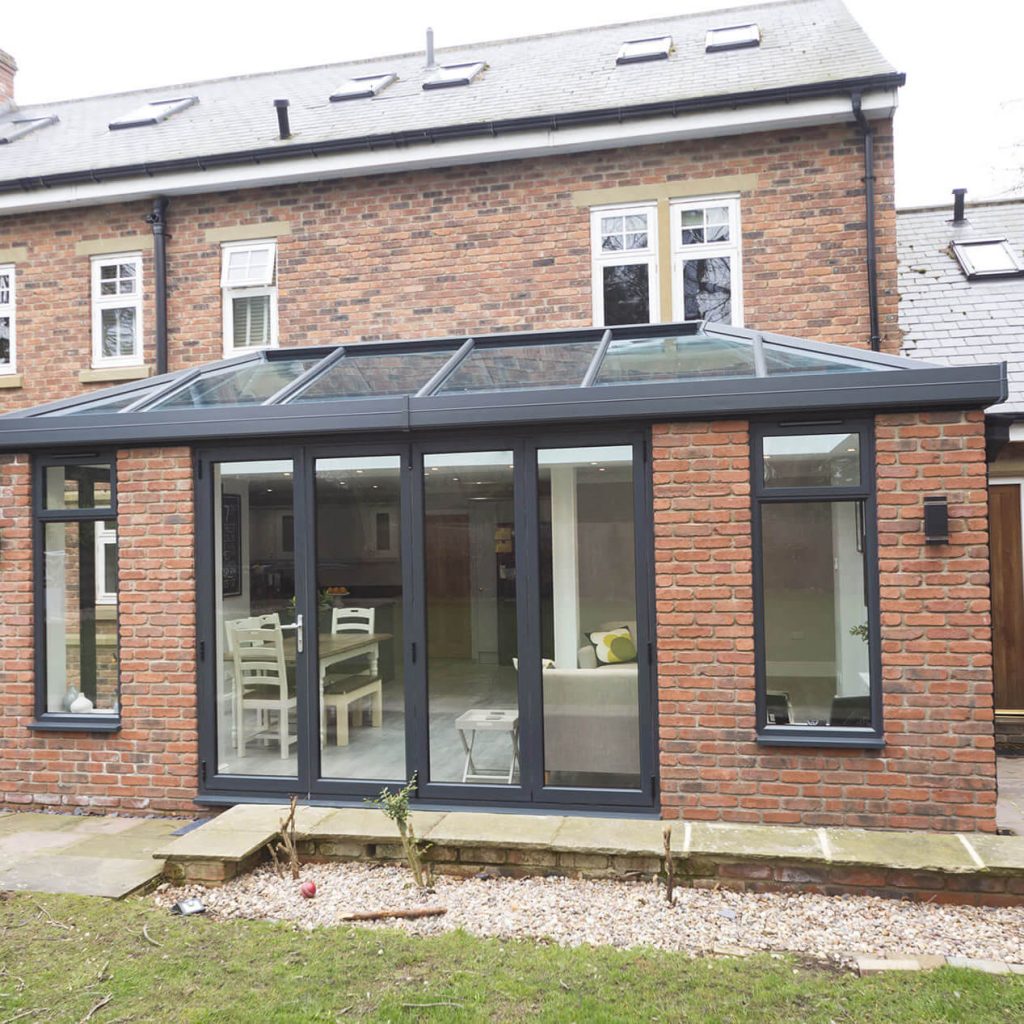 House Extensions | Greater Freedom From the Home Extension Specialists
It all begins with a consultation and free quotation. Our team will run through what you hope to accomplish and assess the potential of your ideas. If we uncover an issue, we can suggest the most efficient way to achieve the space you need. Our collaborative approach means we always listen to your design preferences and provide regular updates at various stages of development.

What Types of Extensions Are Available?

Depending on the amount of land you own, you could benefit from a rear extension that builds to the back of the home or a side-return that takes from the adjacent path. Wraparounds combine the best of both worlds to vastly extend your property, while kitchen extensions focus on making your cooking space large and inviting. Our extension builders also manage multi-storey house extensions, crafting new rooms or adding to your existing spaces.

If you're undecided about how to extend your property in Peterborough, Stamford or the neighbouring areas, we're always happy to advise. Our team will ensure you make the best use possible of the land you own.

A Diverse Array of Benefits

House extensions give you the means to open up the rear lounge, build a modern sunroom, form a guest bedroom or create a special hobby space – all designed bespoke from the ground up. If you've begun working from home, then an extension can serve as a private office or study, allowing you to stay focused on your career for long-term success. Other homeowners may choose to make a space for pets, a bright and airy gym or create something unique to suit family needs or personal hobbies.

Extending is a great way to enjoy more space without the trouble of moving home. It's also a smart investment because of the likely boost in property value. With all building services included and the entire project managed by an experienced team, you can trust Advanced Builders to expand your home with the respect it deserves.
---
To learn more about the house extensions we create
in Peterborough, Stamford and the surrounding areas,
contact the extension builders on 0800 246 1520
or use our contact page for a hassle free no obligation estimate
---
We're more than just extension builders